The International Choir Championship "Lege Artis" Tuzla 2022 was successfully held. During three days in June 2022, in Tuzla, Bosnia and Herzegovina, three concerts of choral music were held with the participation of a dozen ensembles and more than hundred of choir singers.
The championship was dedicated to the jubilee of 10 years of successful existence and work of the Music Education Center "Lege Artis" Tuzla.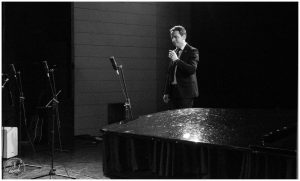 "We are very proud of the fact that for ten years we have been enriching the cultural scene of the Tuzla city and Tuzla canton with our musical events, and that we are often the initiators of quality and creative ideas. We understand the tenth anniversary of the existence and the seven years of the choir championship as an obligation to continue our mission with increased commitment to quality and activism toward better positioning of choral singing on the cultural map of B&H's society"- said Mr. Jasmin Hasić, the artistic director of "Lege Artis".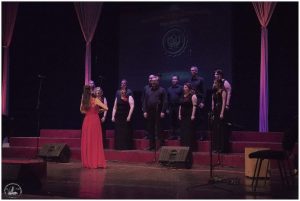 On the first day of the championship, a gala concert was held to celebrate tenth anniversary of "Lege Artis" Tuzla, where the Mixed and Children's Choir "Lege Artis" performed choral compositions, as well as guest soloists: pianist Sarah Skopljak, guitarist Jakša Perović and soprano Aleksandra Lizdek.
The second day was dedicated to children's music, where Children's choir "Lege Artis" performed eleven compositions for children from Tuzla's kindergartens and pre-school institutions.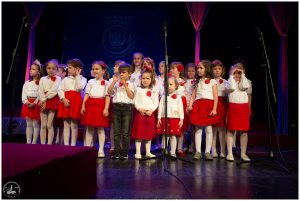 At the final evening of the Championship, a festival of choral music was performed by longtime friends: Mixed choir "Lege Artis", Ensemble "Iskre", ensemble "Slovenčice", choir of Behrambeg's Medresa, all from Tuzla, then chamber choir "Emanuil" from Valjevo, Republic of Serbia, and choir of the Music School from Žepče, and ensemble "Libero" "from Živinice.
The championship was held under the auspices of the Ministry for Culture, Sports and Youth of Tuzla canton, and the Ministry of Culture and Sports of Federation B&H.
A new activity of Music Education Center "Lege Artis" was announced at the Championship. It will be an Open air concert of the Mixed Choir "Lege Artis" with guests, and is dedicated to  celebration of the Eid al-Adha. The concert will happen on July 13th , 2022 on Trg slobode in Tuzla.